Acrylic Impact Modifier is a core-shell type of copolymer consisted of rubbery core (Butyl acrylate) and glass shell which is compatible with PVC, rubbery core transfers the external impact energy into heat and grafted shell provides perfect compatibility of impact modifier with PVC matrix, therefore it shows excellent impact-strength, weather-resistance and color durability under long-period exposure to outdoor conditions.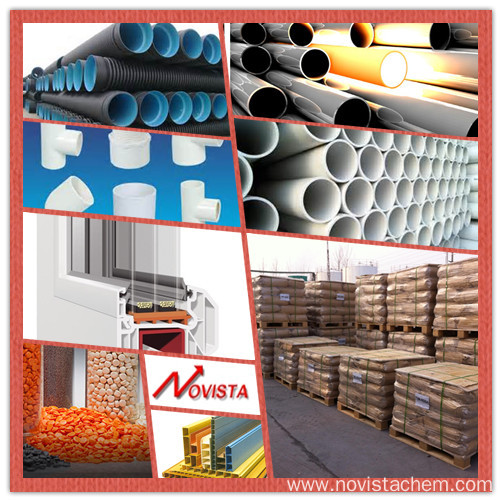 MBS Impact Modifier ProMBS - MIP Series
Impact modifier MIP Series is the tercopolymer of methyl methacrylate(M), butadiene(B),styrene(S) , mainly used in the process of PVC products. It is higher impact strength compared with AIM & CPE Impact Modifier ,and better transparency.
Our product classification :
-- Semi-transparency or opaque product : MIP-0701 ,MIP-0702(opaque film and sheet,pipes, fittings and profiles,injection molded parts)
-- Transparent product : MIP-T801 ,MIP-T802 ,MIP-T803(film/sheet/containers,Blow or injection molded articles,Suction plastics)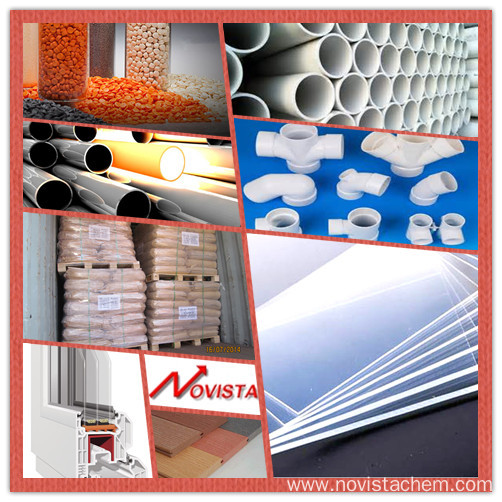 PVC Impact Modifier -CRA
CRA is our unique PVC impact modifier developed by our R&D Center, which is an interpenetrating network copolymer (IPN),Its main function is to enhance the impact strength of PVC finished products under low temperature and to promote the fusion property of PVC blend. It can endow the best impact-resistance and toughness to PVC final products than other PVC impact modifiers. In addition CRA series have better weatherability owing to it has not any chemical double bond. CRA series are insoluble in water and ethanol, but soluble in acetone and chloroform
Classifications:
(1)CRA-01M:replace opaque MBS
(2)CRA-02A:replace AIM(acrylic impact modifier)
(3)CRA-03CA:replace CPE+PA +AIM(acrylic impact modifier) with less dosage
(4)CRA-04CP:replace CPE+PA(Processing Aid) with less dosage
(5)CRA-05C: replace 100% CPE with less dosage