Lead One-Pack Stabilizer for Panel & Sheet


Product Introduction
NV-5xxx series are mainly used for different thickness's rigid panel & sheet, such as wood plastic panel,foam board. It is produced by metal compound stabilizer with the amount of chelating agent,lubricants and other internal and external components with the company's unique processing technology.The product contains the right amount of complex antioxidant system and other functional polymer additive,which can significantly increase finished goods' performance and improve the surface luster.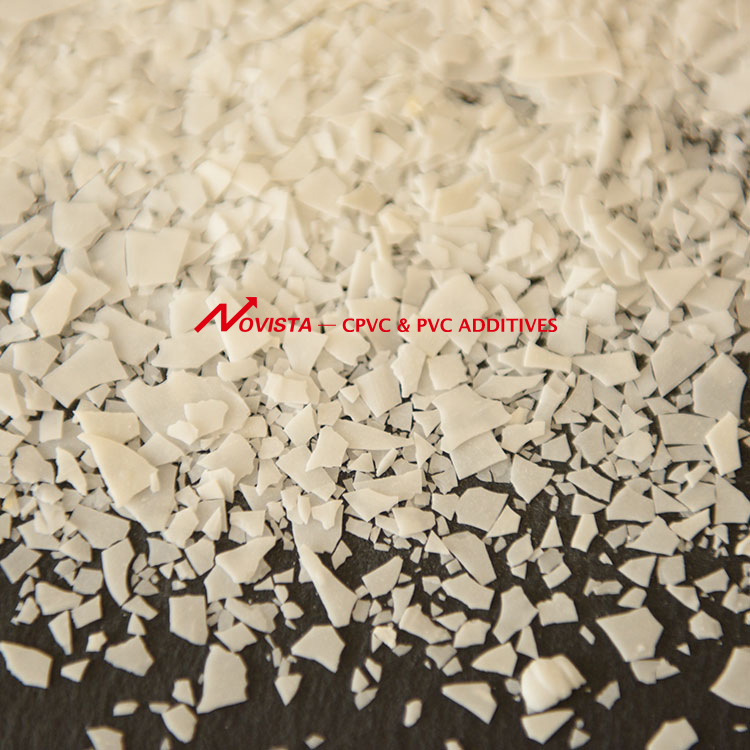 Product Properties
The series products have good thermal stability and processing performance,reasonable formulation.It has excellent internal and external lubricating balance and do not need any more lubricant and has wide compatibility to different processing equipments.


Novista Brand

PbO content,%

Dosage

Physical form

Application

NV-5138

21.5±1.5

2.0-4.0

White Flake

Ceiling panel ,Wall panel/ High lubricity

NV-5324

31.5±1.5

2.0-4.0

White Flake

Rigid panel & sheet

NV-5323F

31.5±1.5

2.0-4.0

White Flake

Foaming board

NV-5411F

36.5±1.5

2.0-4.0

White Flake

Foaming board/ High heat

stability
Packge & Storage: