Product Name:Dibromomethane
CAS NO.: 74-95-3
UN NO.: 2664
Hazard Class: 6.1
Molecular Formula: CH2Br2
Chemical Formula:
Specification:
Appearance: Colorless Transparent Liquid
Purity: 99.5%Min
Melting Point: -52°C.
Boiling Point: 96-98°C.
Density: 2.477 g/ml @25°C.
Flash Point: 96-98°C.
Usage:
2.1 It is an intermediates for making pesticides of profenofos. .
2.2 Suitable for chemical or pharmaceutical for organic synthesis.
2.3 As solvents, refrigerator and flame retardants.
Package and Storage:
250Kg or 400Kg Iron Barrel/Drums on Pallets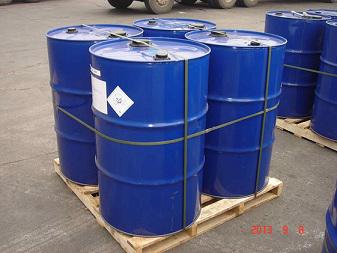 Product Categories : Chemical Intermediate & Solvent